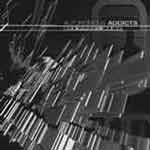 Various Artists
Autonomous Addicts
(The Designed Disorder)
I'll be very straightforward when I say that I've been burned out on crazy, brainfried IDM electronic music for some time now. If I could trace back to a specific moment, I would say my mind started slightly numbing to the stuff around the time that Autechre released Confield, and I've gone through various stages of interest since them, ranging from complete disdain to slightly renewed interest.
That said, this newest compilation from the smaller promotion and production alliance The Designed Disorder, is pretty darn decent. Compiling a slew of tracks (some unreleased) from several big names and several up-and-coming names, it mixes a load of styles and features well over an hour of music that is at times outstanding (and fairly cohesive considering how many different people contributed). The album opens with a track from Deru (who has released work on Neo Ouija and Merck) that slithers and glitches with wind-swept washes and cracking programming. Ken Gibson (under his Eight Frozen Modules name) contributes the alternately drifting and hammering "Table Faith" while Twerk turns in one of the best tracks on the entire compilation with the concise and compelling "Red Verticle."
There are several other standouts on the release, including the glitch-crunk of Edit's "Crashes," the subdued and pretty "For Sophie" from Logreybeam, and the sandblasted melodics of "Per-Cer" by Richard Devine. That said, there are a couple places around the middle of the compilation that sag a bit. "Chumgen" by RD varies very little (other than some harsh filter tweaks) over the course of well over six minutes while "Squeezah" from Ben Milstein chugs away with fairly standard bits of dark electro. As mentioned above, despite a couple soft spots this is a solid compilation of micro-programmed electronic music that should appeal to all those seeking something a bit more machine-like.
Rating: 6.75